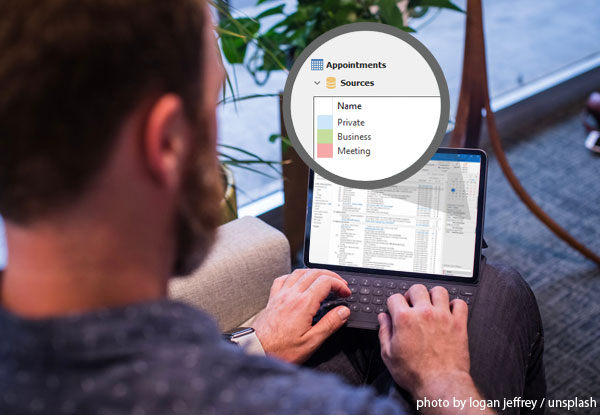 View and manage appointments across multiple calendars
Whether private, club, meeting or the meeting room, we use a wide variety of calendars. It is clear that the overview is quickly lost. Until now! The Puresoft Outlook® TodoPane clearly shows appointments from all your calendars. Assign each calendar its own color to e.g. easily distinguish between private and business appointments.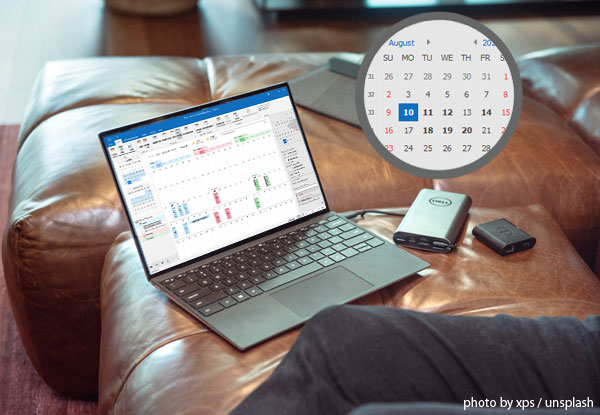 The compact monthly view
Which day is still free for an important meeting? Where is there a hole for a spontaneous vacation? Here the monthly view can help you to get a brief overview. Days on which you have entered an appointment are shown in bold. If you click on a day, you will automatically see the dates stored for it. You can also enlarge the monthly area to make room for another month.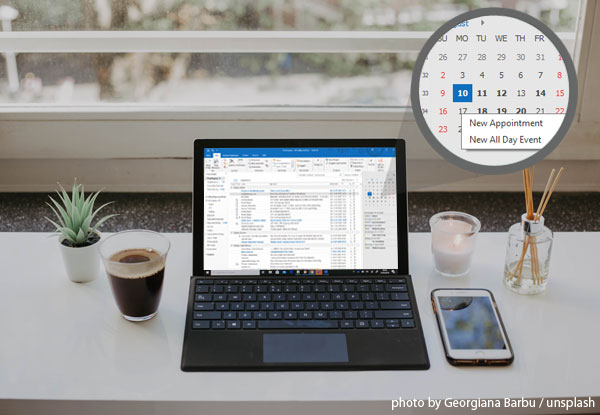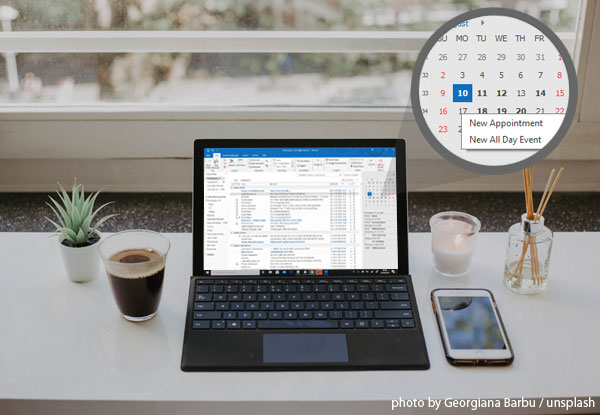 Create appointments,… the easy way
The month view at the top of TodoPane has two other useful functions. By right-clicking on a day, you can easily create a new appointment for that day. Did you receive an email leading to an appointment? No problem, . . . just drag the entire email to a day in the month view and create your appointment.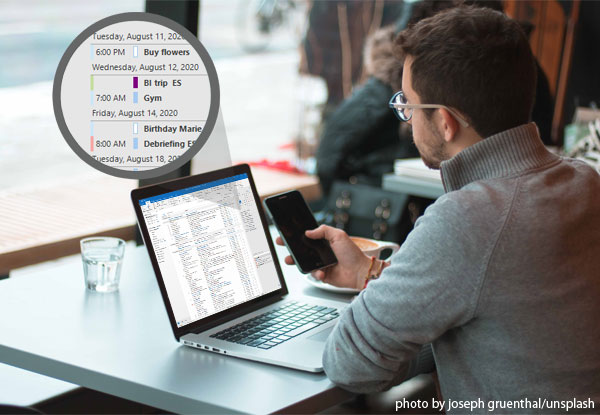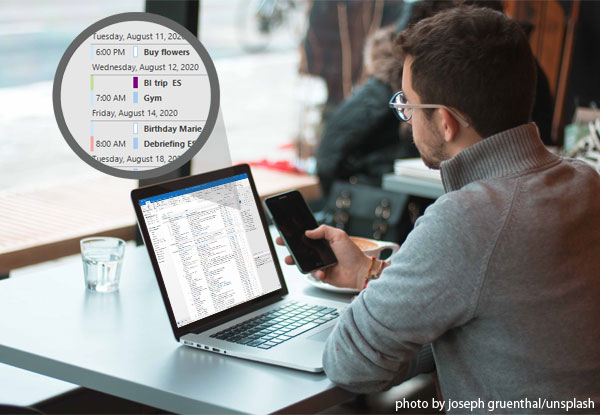 What's up for the next few days?
The TodoPane answers this question holistically, across all your calendars. If the month view is set to the current day, you will see your appointments for the next few days. The calendar color shows you which calendar the appointment comes from. The status and the category color are also displayed. With a double click you get to the actual appointment. Last but not least, you will of course also see the date and time.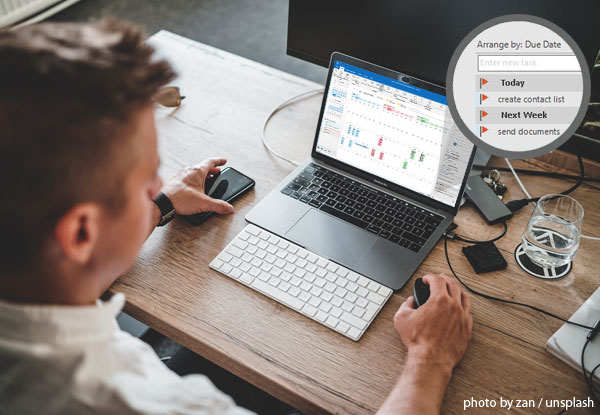 What about tasks?
If you use tasks in Microsoft ® Outlook® then this area is something for you. In addition to your calendars, you can also display tasks from multiple sources together. Or mark an email for follow-up and this will also be displayed in the task area. As with the calendars, a color shows you which source a task comes from. Category colors are also displayed. To keep everything clear, all entries are grouped and sorted according to their due date.