Puresoft Todo Pane for Microsoft® Outlook®
Can't show multiple calendars in the Outlook® task bar?
Yep, actually, but don't panic with our add-in you can!
Sow appointments from all of your calendars and keep track of your upcoming appointments!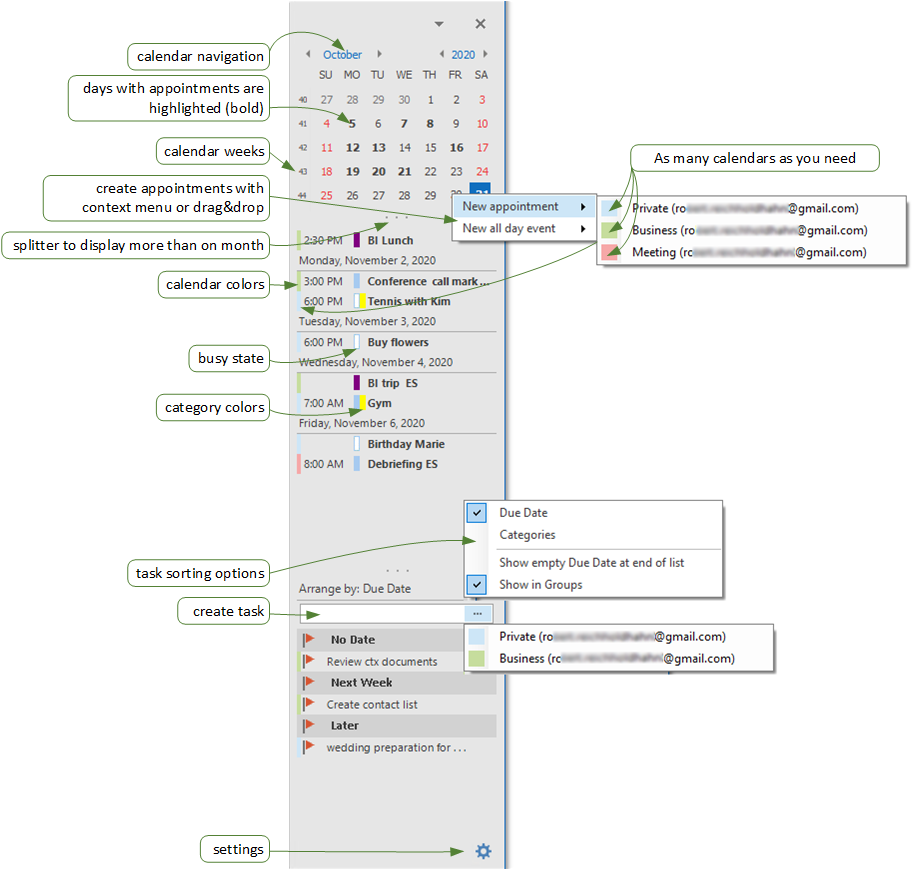 Download our free 30-day trial version now and see for yourself.